Welcome to
North Durham
Pickleball Club
Member Benefits:
Free learn to play and skills clinics
Two tournaments with lunch and beverages supplied
Annual social with meal
Ladder play
Discounted name tags
Notification of events and schedule changes
Pickleball is growing in popularity in North Durham. It offers a fun and inclusive way to get active and meet new people. The rules are easy to understand, making it accessible to all ages and skill levels. Whether you're an experienced player or just learning the basics, there are plenty of friendly players to enjoy the game with at North Durham Pickleball Club. Come and join us!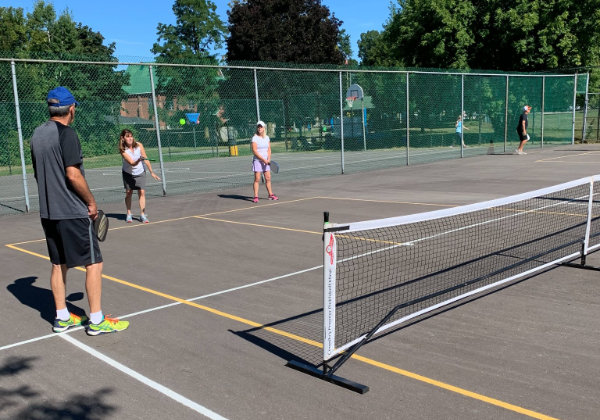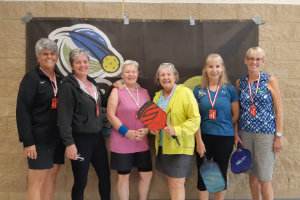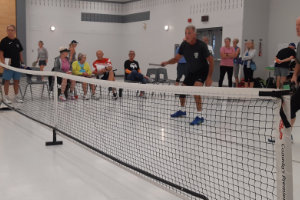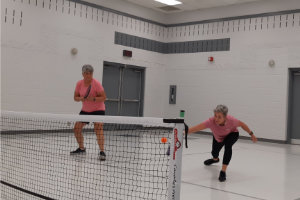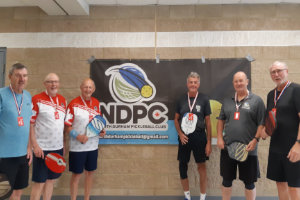 Our History
While vacationing in The Villages Florida in 2005, Wayne Roswell was introduced to a game he immediately adopted as his favourite. In September 2009 , Wayne established the Port Perry Pickleball Club; at that time joint membership with the Seniors Club permitted our club to contract the hall on Reach St. for play. In 2011, Bill Gohn became the Convenor, and with the club committee, broke new ground by becoming the first Pickleball club to join the newly formed PAO (Pickleball Association of Ontario); helping facilitate it's growth. In fact, many club members were instrumental in organizing the first Provincial tournament in 2012.
The game enjoyed growing popularity with Bill Gohn at the helm of a dedicated club committee until 2018. In that year, the club, with guidance from Gary Falkenham and Rob Smith, always looking to spread the experience, cut ties with the seniors club and became a separate entity. The aim was to be more inclusive to all ages.
The club was renamed North Durham Pickleball Club in 2019 to reflect the larger geographic area of the members.
Under leadership from Rob Smith (Smitty), and with grants obtained by Larry Doble and the Greenbank Park Board , efforts to realize a viable outdoor facility finally bore fruit with the resurfacing of the Greenbank Tennis courts mid 2022.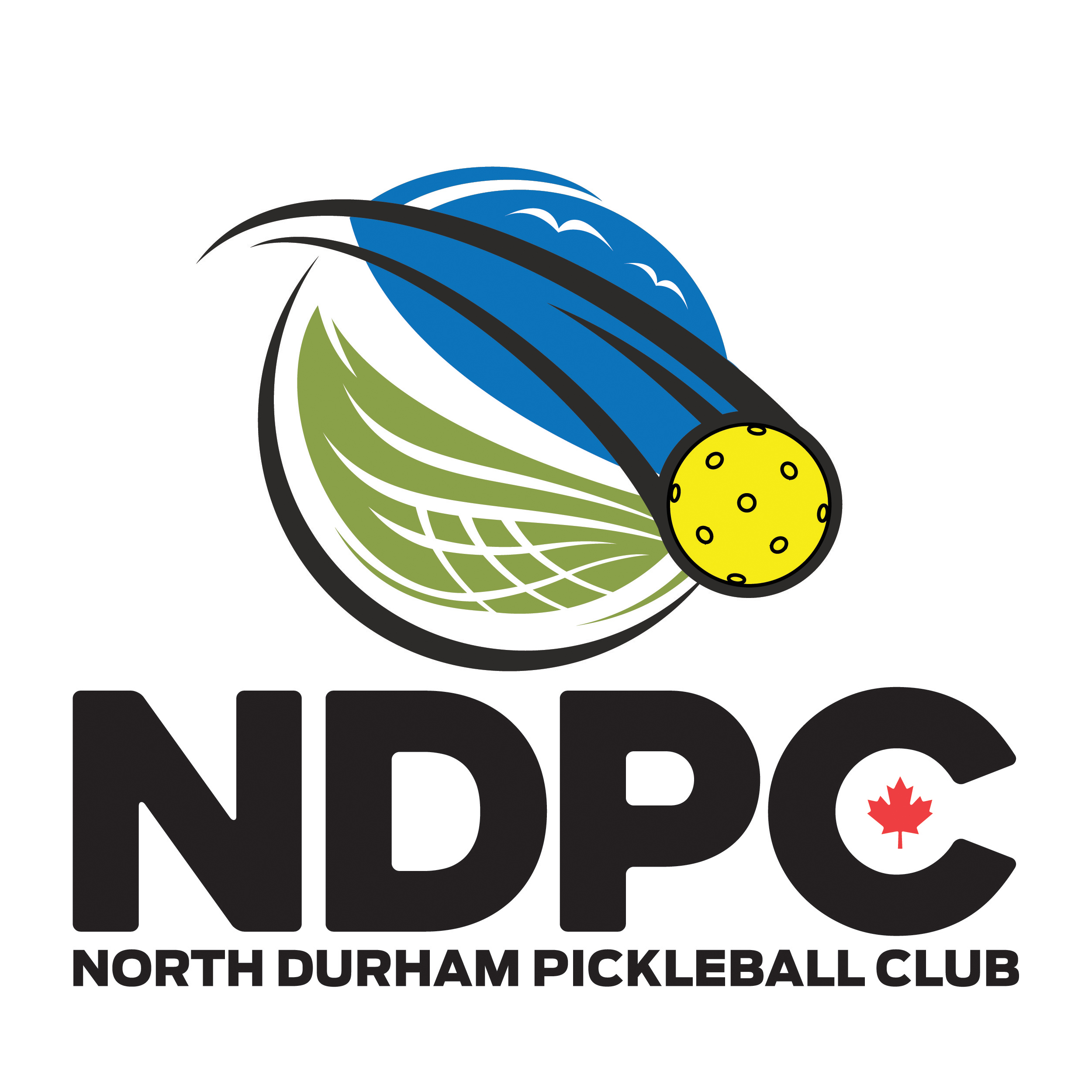 Our Mission
#1. To promote the physical and mental benefits of Pickleball by providing a fun, safe, positive, informative and inclusive environment for all ages and calibre of play.
#2. While maintaining a Not For Profit profile, exercise responsible management practices to be financially stable; at the same time run events and programs that fulfil item #1.
#3. To be a benefit to the community while seeking support for more venues and playing time.
Our Executive
Location / Fees
North Durham Pickleball currently plays at two locations.
Scugog Community Recreation Center
1655 Reach Street, Port Perry, ON L9L 1P2
The rec center charges a daily fee of $4:00 except for tournaments.
The membership fee for NDPC is $25:00 yearly. Payable by cheque or e-transfer to [email protected]
Tips:
On normal recreational play days afternoon play tends to be more competitive. It is recommended that you seek your best fit for calibre of play until you feel comfortable to move on. This is just a suggestion and everyone will be welcome during the times set out in the Scugog recreation guide.
Greenbank Park
Greenbank Avenue, Scugog, ON L0c 1B0
There are no fees for this public facility, but the courts are shared with the Greenbank Tennis club.
During the summer, Monday, Wednesday, and Friday mornings are reserved for pickleball. Except for tennis training camp schedules, times outside the reserved times are open play for both sports. Please share responsibly.
Useful Links
When To Play?
On page 24 of the Scugog Recreation Guide you will find the general schedule for pickleball.
Check our schedule – please note all sessions are subject to change so please check the Township schedule using the button below.
On occasion pickleball will be cancelled due to facility maintenance or community events. To check cancellation dates click the link below
Events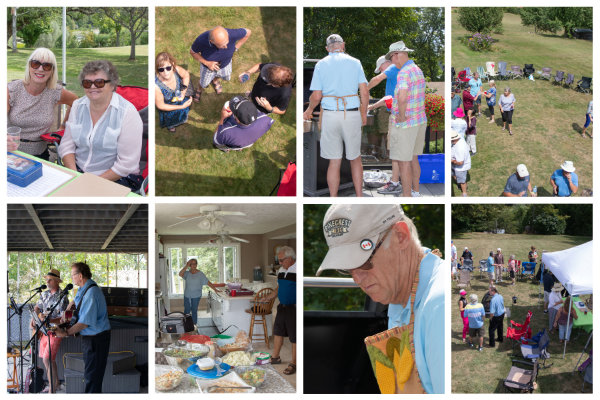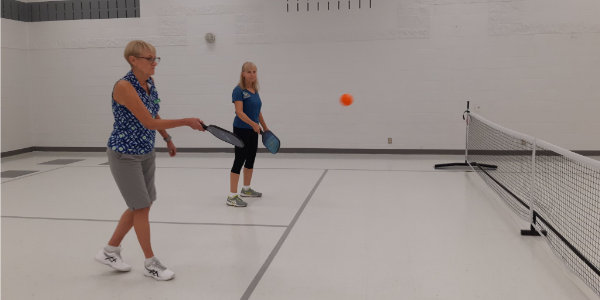 Our Code of Conduct
Members will refrain from excessive displays of anger.
Inappropriate behavior and language will not be tolerated.
Line calls are always called by the receiving team unless solicited.
Kitchen foot faults can be called by either team.